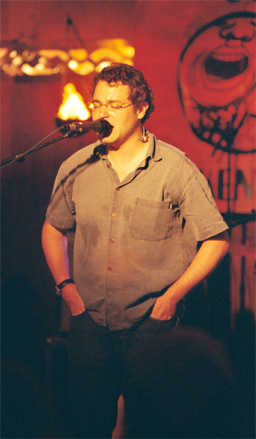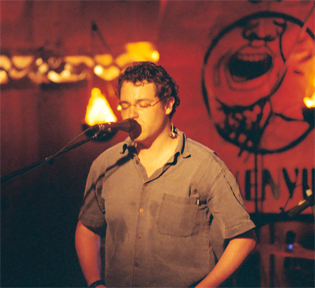 The evening began with a set of "oddities" Reid opening with a solo Weekhawken Ferry and Petal Down, and then Adam joined him for a new song with lyrics if I recall "vices are spices"...Then Adam stepped up to the plate and for the first time sang lead vocals on Sugaree.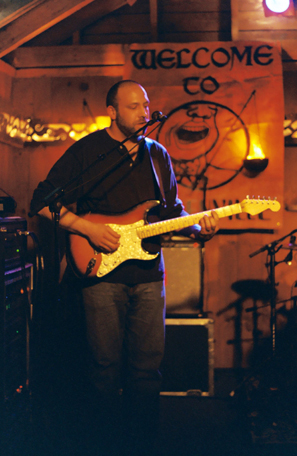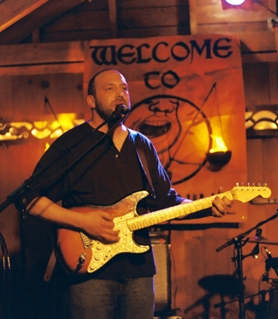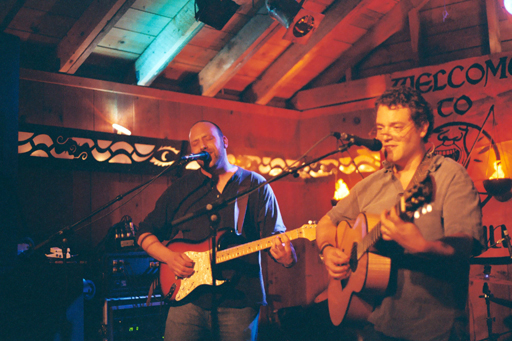 Someone in the audience yelled out, wow did you swallow Jerry??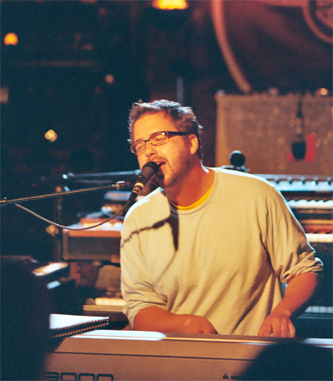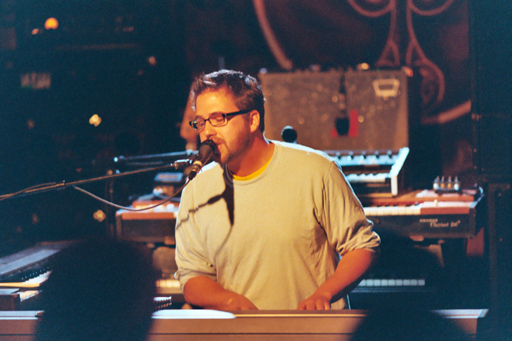 Then Nate soloed debuting a new song, then Nate and Reid joined forces on a song I think might be called "Bootleggers Advice".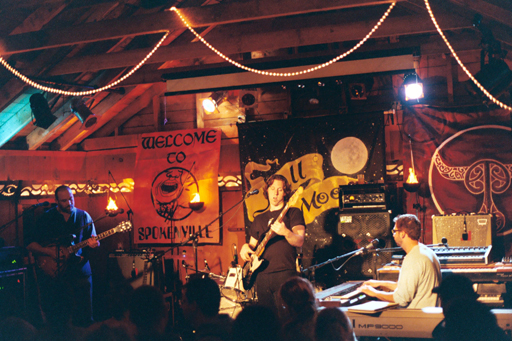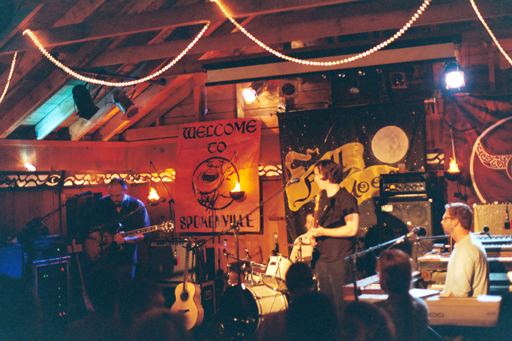 From there Les Wheeler took the reins, and jammed the crowd into a frenzy.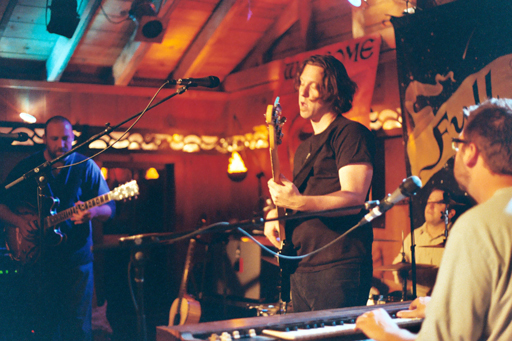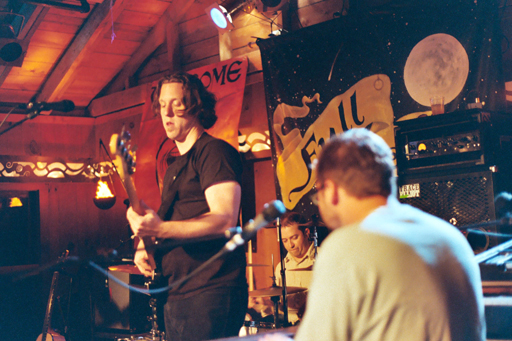 The set ended with a blistering So Well.
Next followed Meegan Casey's setlist. Meegan won the "Write A Setlist" contest. Samuel Aging,found Nate and John once again testing the foundation of the barn, Mama had Nate still in the zone and Andy totally rocked it out,Alaska was amazing, with Adam ripping a extreme solo,Blues Tune, which Adam did a filler of Crossroads that left Andy grinning from ear to ear, Man With A Plan, Freedom,Honey Creeper,the the ever so cool Rueben's Place, with both Adam & Nate going nuts.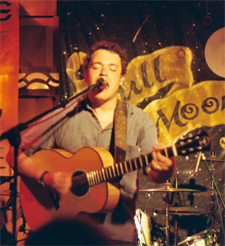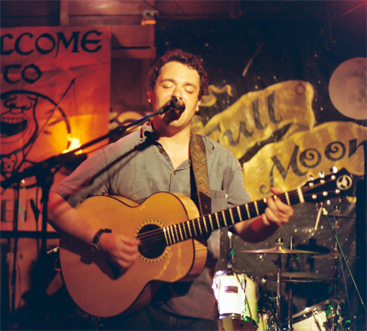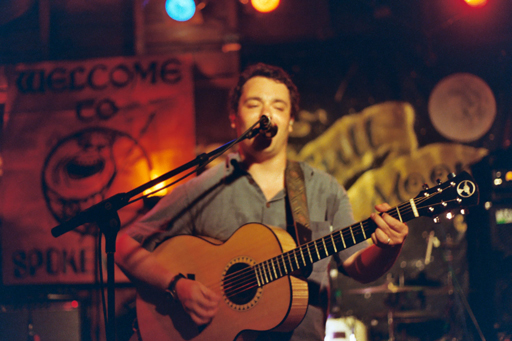 Then Damon got his wish, and Reid told him to come on stage, and give the audience a "full moon" and he would play Hildegard for him. Damon did, and was crowned "Mayor of The Full Moon".
After an extended break, they came back out for set 3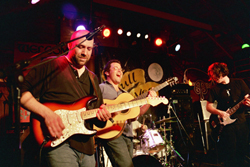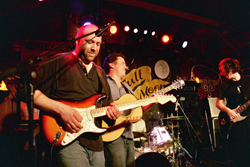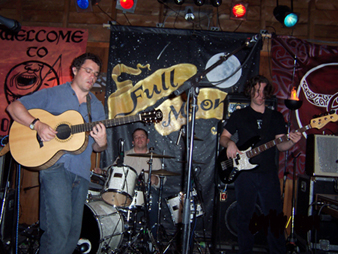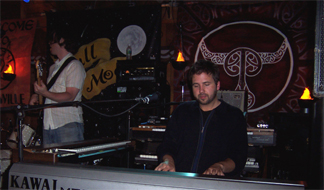 Reid coughed up a lung on Zero To The Skin, then What Say You,Speculator, Songbeard,Rachel,Skyline,Love The One You're With, Songs We Sing, with BTO's Takin' Care Of Business in the middle Adam solo on this was sick!! Then they huddled and came back with an encore of Hell's Kitchen with Adam going completely nuts on it. An extended bow.....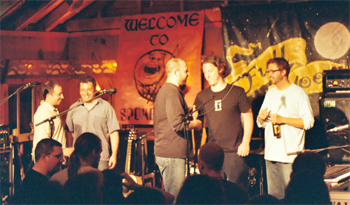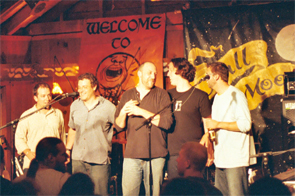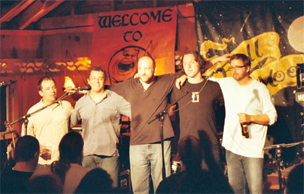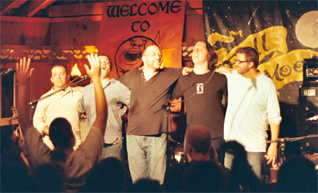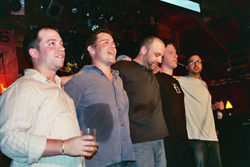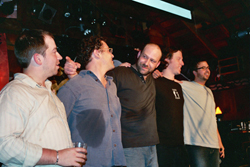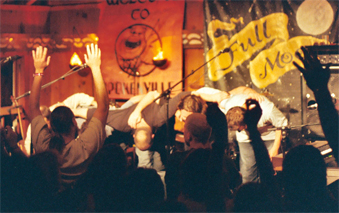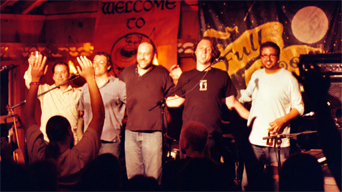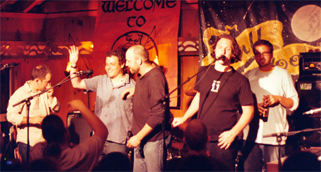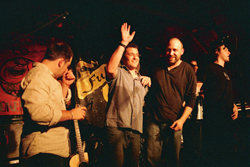 Adam cracks up as Andy attempts to pull King Werdna out of his nose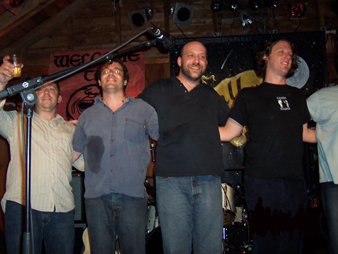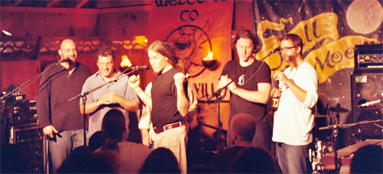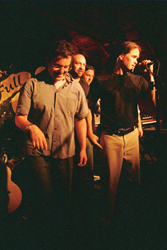 Henry of the Full Moon proclaiming The Assembly Of Dust the best band in the world!!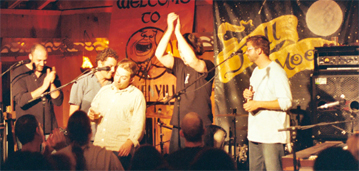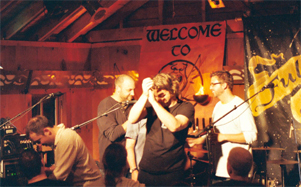 The after party at the pool hall was documented by Matt From NYC. As the story was told to me, someone got a hold of one of Reid's bottles of Jim Beam...
they built a fire...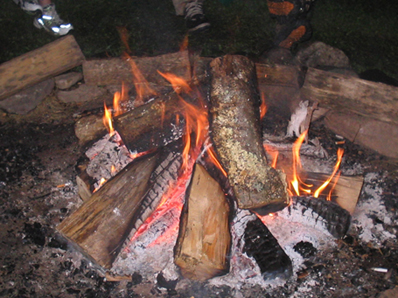 and then played a mean game of pool, and the rest sorta speaks for itself?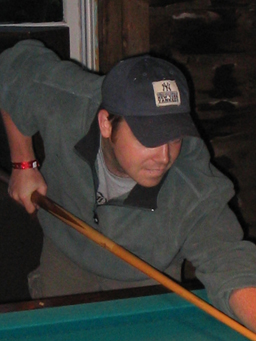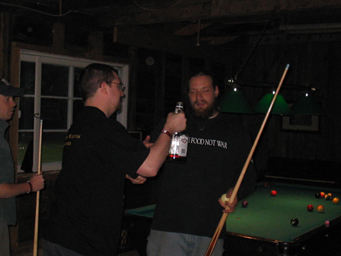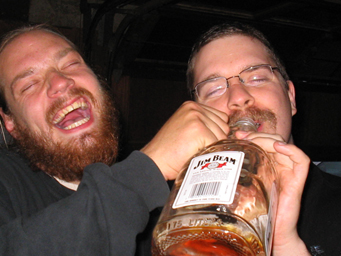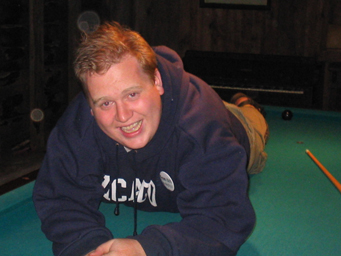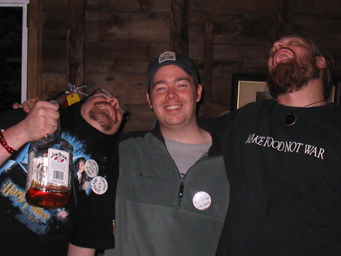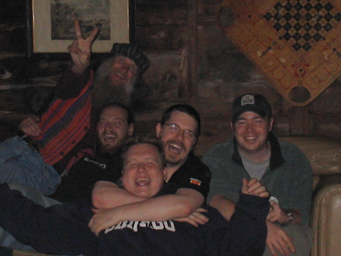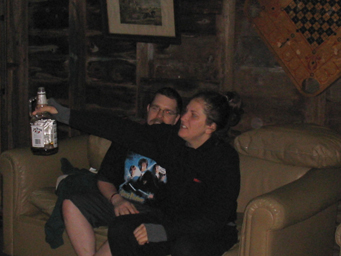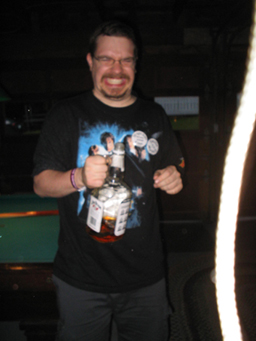 The fire continued to burn, as the sun touched the sky...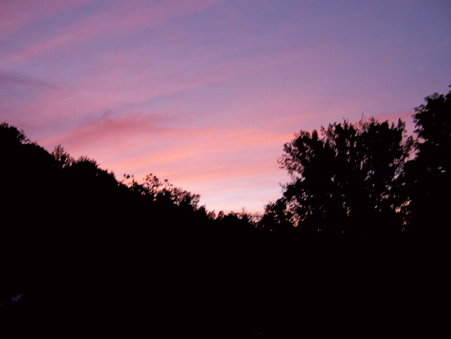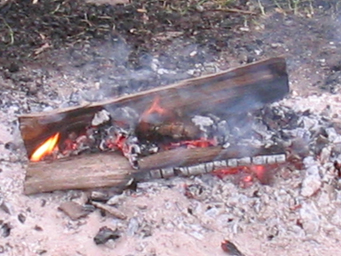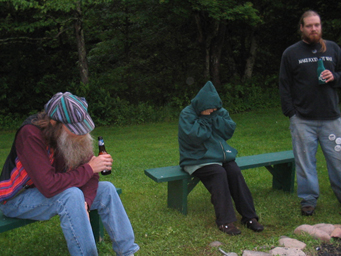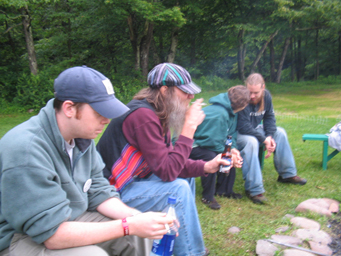 Thank You AOD, Full Moon, Bob K., Vegas, and an extra special thank you to Jack whose always there for us to make the band sound the best they can!